Integrative Engineering:
The Institute foR Computationally designed organisms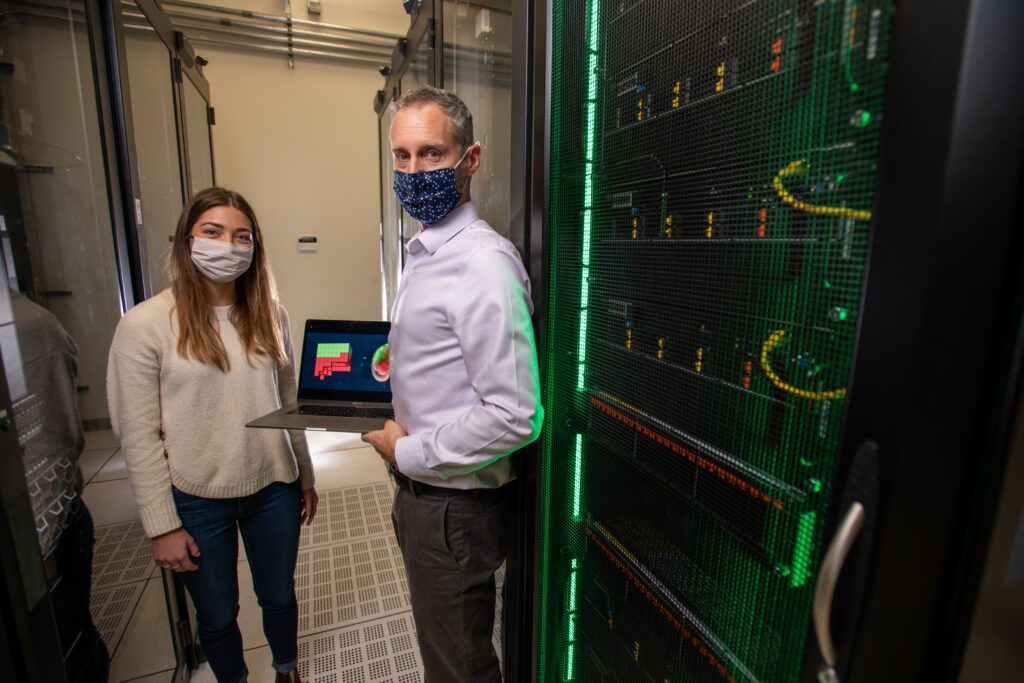 A bright future is possible when we marry emerging opportunities in science and engineering to the goals and purposes of the communities they serve. To meet that purpose, UVM is developing technological solutions that recognize the environmental and social consequences of our advancements, whether that thoughtfulness is deeply imbedded in conception and design, or through deliberate grand-scale advances in civil planning, smart machinery, and environmental resiliency.
UVM researchers are ensuring that the next generation of science in society is bolstered and strengthened by the critical-thinking and systems-thinking approaches embraced in interdisciplinary work. One such avenue of this important work exists at the Institute for Computationally Designed Organisms.
The world faces a growing number of unique health, security and environmental challenges and opportunities. The rapid design, manufacture and deployment of small, biodegradable, living machines that can be programmed to perform specific tasks at the micro-organism level – could be the next global paradigm shift in technological innovation and implementation.
Our joint UVM and Tufts research team is dedicated to using artificial intelligence and bioprinting to automatically design, manufacture and deploy unique small biological machines, and to spark a growing agile workforce that adapts this technology for overcoming current and emerging societal challenges and opportunities.
Professor Josh Bongard Talks Xenobots
UVM Foundation Leadership Speaker Series
Diving Deeper with the Xenobots:
Xenobots are crafted by researchers rearranging cells derived from embryonic frog skin and heart tissue into a millimeter-sized robot comprised entirely of biological tissue.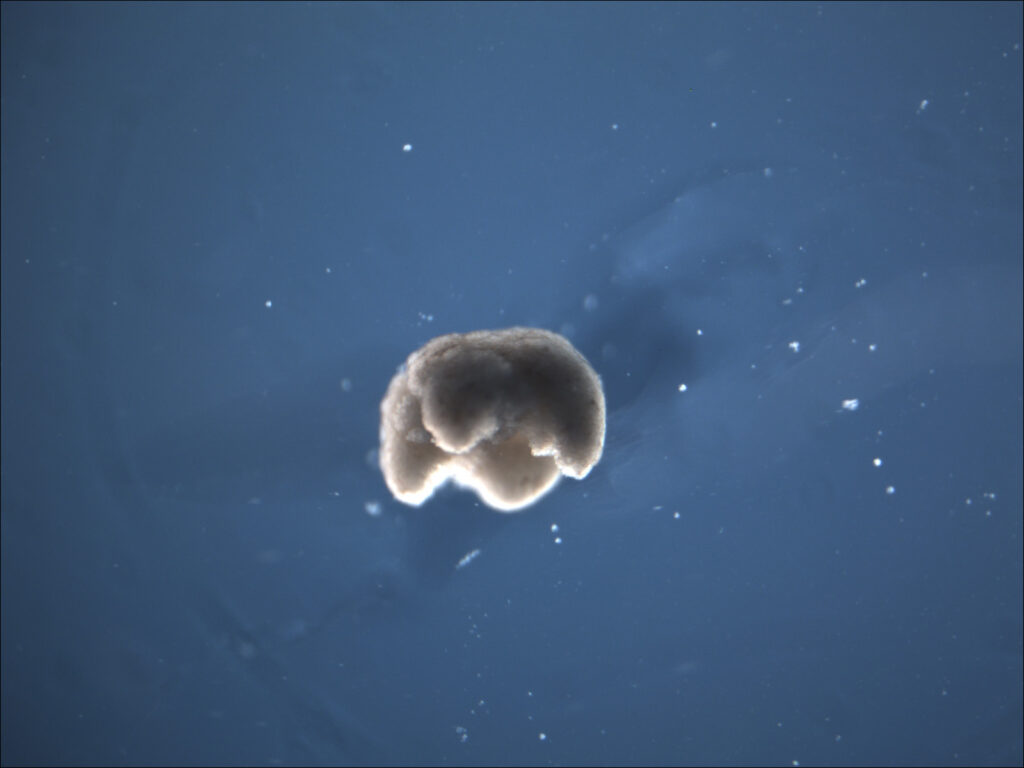 The researchers design the form of these xenobots to meet the specific function they are intended to accomplish – and already the collaborative research team has designed xenobots that perform simple tasks, like moving and swimming through tubes, or pushing waste products in their environment into piles. It is theorized that xenobots could therefore be trained and put into use in multifaceted implementations.
Whether seeking and destroying cancers in the brain without harming the patient, performing surveillance without being detected by our strategic competitors, gathering microplastics in waterways and soils without harming environments in the process, the applications are limited only by the creativity of the designers.
Once the xenobots have completed their tasks, they run out of energy and degrade harmlessly after about a week. In the world of micro-technology, these biological machines are uniquely capable of performing useful jobs without leaving trace metals within sensitive areas – demonstrating just one of the ways that UVM is designing our cutting-edge technologies with larger systemic impacts in mind.
More: Xenobots in the news
Xenobots: World's first living robots can now reproduce, scientists say – CNN
New York Times: Meet the Xenobots, Virtual Creatures Brought to Life
The Guardian: Scientists use stem cells from frogs to build first living robots
Compendium of Press, Video, and Podcast Links